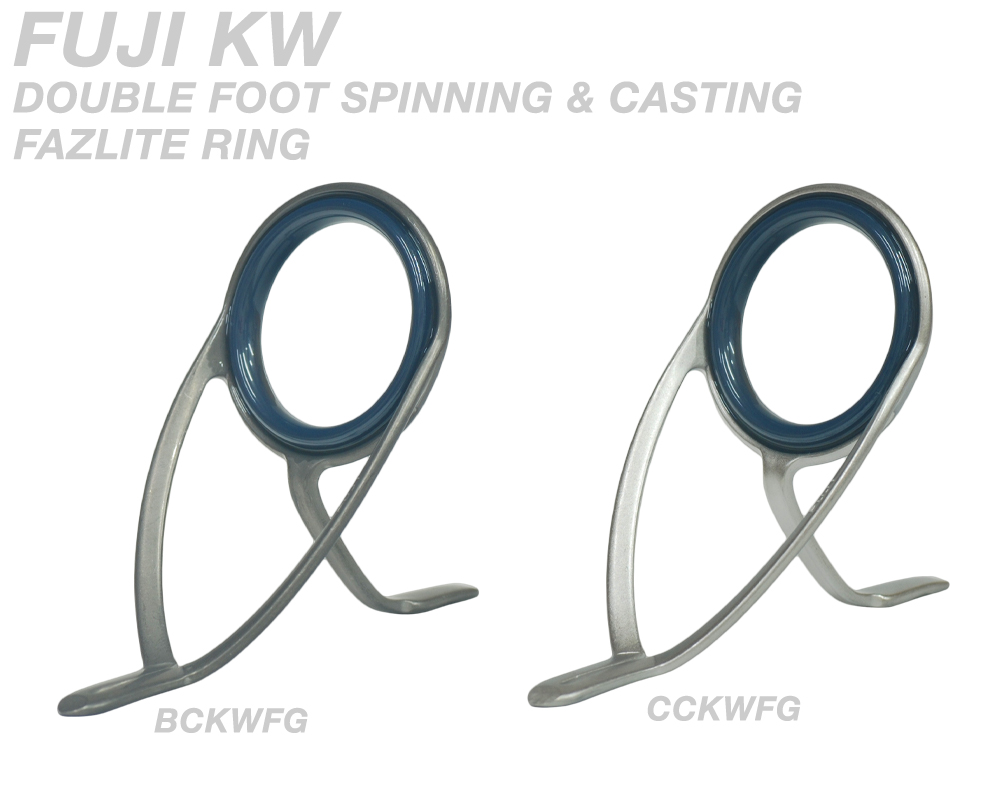 Fuji KW Casting and Spinning Fazlite Ring Guides
Fuji K Series | Corrosion Control or Stainless Steel Frames | Fazlite Rings | 5.5-40mm.
---
---

Product Information
Add to my Wishlist
Login to create your wishlist
fuji KW Double Foot Casting & Spinning Guide for K Series Custom Fishing Rod Builds
The New Fuji K-Series guides consist of the following models:
KB - single foot guide, which has an over-sized, bevelled foot for excellent load characteristics even on heavy rods.
KL - a medium-duty, single-foot K-Series used as a reduction train guide on any New Guide Concept spinning layout. Available only in spinning reduction guide sizes.
KL-H - single foot guide, which has the same sloped ring as other tangle-free K-Series guides but the smaller ring sits on a much higher frame.
KT - single foot guide, recommended as the tip section guide.
KW - Double foot design for spinning and baitcasting applications. Patented tangle free design for braid, mono and fluorocarbon lines.
KW-LIGHT - double foot spinning and casting.
Anyone using braid today needs to consider Fuji K Series anti-tangle guides to reduce wind knots and line wrapping around conventional guide frames.
Matching Tips
CCKWFG-CCKWFG, CCLGFT
BCKWFG-BCLGFT, BCMNFT