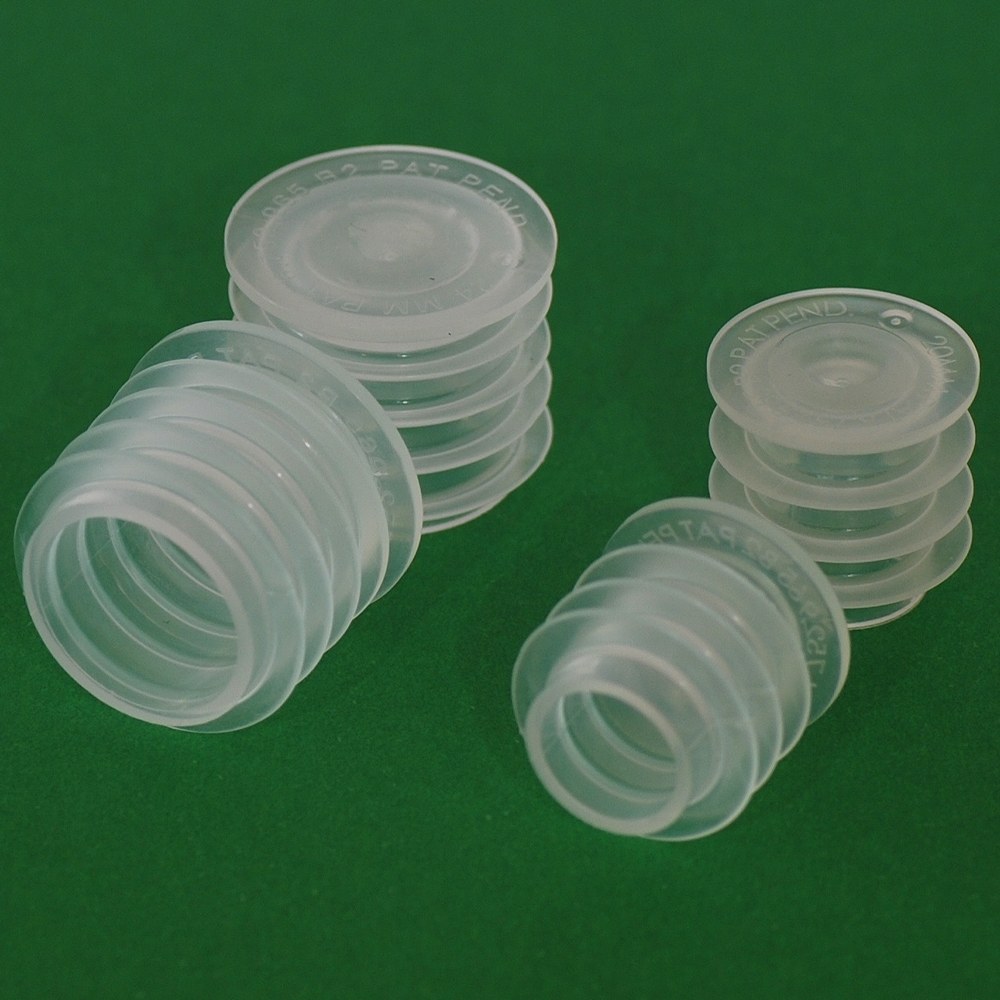 Self Sealing Bottle Cap Syringe Insert
Single Or Pair | 20mm - 28mm
---
---

Product Information
Add to my Wishlist
Login to create your wishlist
bottle INSERTS FOR Rod Building
A self-sealing design (not a rubber grommet) ensures that finish can be withdrawn safely from a bottle without worrying about spilling or a messy clean up.
Units are sold individually, or as a pair.
2 inserts are needed for Epoxy Finish Bottles, one for resin and one for hardener.
20mm insert - suits Flexcoat 2oz kit or ProKote 2 oz kit
24mm insert - suits Erskine 60ml kit, Threadmaster 4oz, 8oz & 16oz kit, ProKote 4oz & 8oz kit
28mm insert - suits Erskine 240ml & 1 litre kits.